Sivas Kangal / Kangal Dog / Turkish Kangal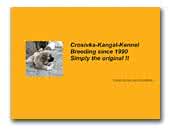 Crosivka-Kangal-Kennel
We breed since 1990 the original Kangal Dog from Anatolia(Kurdistan)! No European Crosslines! All our Kangals are from Turhal/Tokat or Sivas in Anatolia(Tuerkey).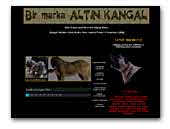 Altın Kennel
Pure breed Kangal dog breeding farm.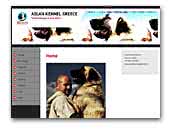 Aslan Kennel Greece
Turkish Kangal Kennel in Greece. Original Kangals from Sivas Turkey.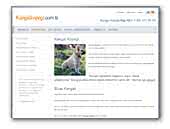 kangalkopegi.com.tr
Doğal ortamında kangal köpeği yetiştiren çiftlik hakkında bilgiler yer alıypr.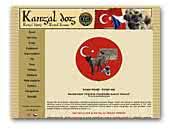 FCI kennel 'Kazana' - Turkish Kangal Dog
We are small family farm kennel which is focused on breeding pure Kangal dogs of best working blood. Even if our dogs live 24/7 with goats and pigs at pasture, they are top show winning Kangals in many countries.

Dogs coming from our kennel win at dog shows and work with livestock or as personal guardians all over the world. We offer Top quality Kangal working/show puppies officially registered as Anatolian Shepherd Dogs with FCI pedigrees.