Skye Terrier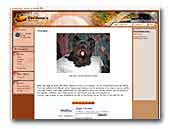 Ceridwen's
We are a little amateur kennel of Skye terriers. The dogs live all only at home with us, they don't know kennels.

The puppies are raised at home and in the garden with love and patience. The dogs are very sweet with children and other dogs. The strains used are Morningsky and Glofindel. No inbreeding practiced.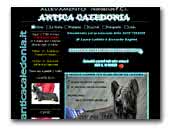 Antica Caledonia Skye Terrier
The most winner Italian kennel of Skye Terrier since 1982. Our breeding has been founded on the most important Skye's bloodline "OLIVIA" of Mrs Olga Smid. We have produced many Italian, International European and reproducing champions.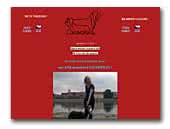 KIAORA Bearded Collie & Skye Terrier
We are small family run kennel situated in the heart of Europe - in Czech republic, please visit our homepage to know more about dogs, our show successes and our future plans.
Bearded Collie