Dog Breeders > Macedonia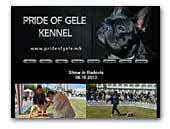 PRIDE OF GELE
Dear visitors, welcome to the official website of my kennel for French Bulldogs Pride of Gele Kennel.
French Bulldog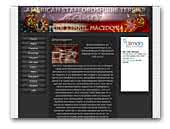 Pride Kennel American Staffordshire Terrier
Come as a guest, stay as family!!

Description: Welcome to Pride Of Macedonia FCI-3/11 No.107 Kennel for American Staffordshire Terriers. Our kennel is located in the capital city of Macedonia, Skopje. The origin of our dogs is from the finest kennels in the Europe and Balkans.

In our breeding program we use only the best specimens of the breed and it's our goal to produce first and foremost healthy, balanced dogs with show quality and excellent temperament described by the FCI standard. For us the temperament it's not an option it's priority, because Am staffs shows great affection and love with for everyone especially to children that's why this comes in first place. Our dogs are our pride a life style so from there is the idea for the name of the kennel.We hope you will spend good time at our web site and donít forget to visit us again; we will update the site regularly. Our biggest success is yet to come.

Sincerely PRIDE Team
American Staffordshire Terrier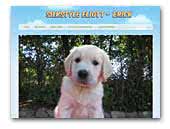 Silkstyle Eliott - Erick
Personal web page for Silkstyle Eliott - Erick. Eric is a Golden Retriever dog from Macedonia and on this page we will publish the actual events linked with our dog.
Golden Retriever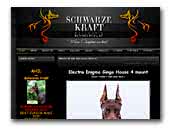 Schwarze Kraft
Where Champions are born !!!

We are following the proud tradition of breeding Dobermann Pinschers with primary mission to sustain and improve this breed closer to perfection. There is no other candidate possible since we believe the Dobermann is ultimate achievement in European Kinology. Therefore we named our kennel name Black Power (Schwarze Kraft in German).

Our Kennel is located in Republic of Macedonia, in Skopje. We are part of the region in South-Eastern Europe known worldwide as most succesful breeder of proper European Dobermanns.

Founder of Schwarze Kraft is Jordan Hristovski from Skopje. He has been impressed and interested in breeding Dobermanns long before he started the Kennell. All his achievments in competitions have lead him to eventualy start an organization that will breed this prodigious canine professionaly and efficiently by standards assigned from FCI and Dobermann Verein e.V.

Schwarze Kraft is registered internationaly under FCI No. 67 and in Macedonia No. 03/08. We are officialy registered in 2008 and since day one we are present on all significant international championships and regional competitions. Results are made constantly with every dog we own or sell from our litters.
Dobermann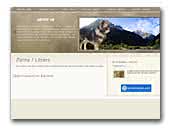 Sharplaninsko Bacilo - Sarplaninac
Our kennel is located at the foot of Mount Sar Planina in the town of Tetovo - Macedonia.We're breeding dogs - Sarplaninac over forty years.Our dogs are placed well in competitions like here and around the world.Our kennel always offers dogs with excellent quality exhibitions, and also offers and excellent pets and guardians of your home.
Yugoslavian Herder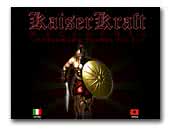 KaiserKraft Dobermann kennel
Our goal is to become breeders who are known for their good dogs,to produce healthy, physically and mentally sound dogs, with working abilities.
Dobermann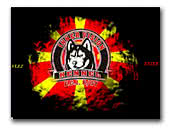 Inner Vision Kennel
Inner Vision Kennel was established in 2004 and in 2007 we was registrated in F.C.I. with the name Inner Vision. Our kennel is located in Skopje capital city of Macedonia and is the first kennel for quality Siberian Huskies in Macedonia. According to the registration in FCI/FCI N: 6/07 and its owner is Stefan Mitrevski. Love for this breed was born at first sight when the first girl Merlin came to us in 2004,after that we decide to make kennel with this wild beauty, we filled up our pack with more huskies from well known kennels which have the best blood lines especialy from Karnovanda and Inisfree. Our dogs have been planned and nurtured carefully and we are proud of every dog raised in our breeding kennel.

Our aim is to raise healthy, alive and gorgeous dogs as much as possible. Willing to do more for the development of this wonderful breed: good balanced body; good expressed front and back angulation, beautiful coat, expression head; nice and well-standing ears; light and free movement; good and well- balanced charakter. Our future is breeding show and family dogs. We mate our females with strong selected males who achieve best results on shows, have good pedigree and the right character.
Siberian Husky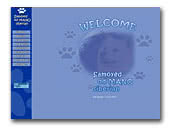 Od Mano Siberian Kennel
Samoyed breeders from Bitola, Macedonia, since 1999. Visit us and have fun.
Samoyed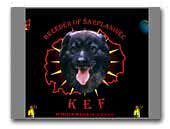 KEF Breeder of Sharplaninec
Everything you need to know for origin Macedonian Sharplaninec dogs you can find in breeding farm "KEF", with many pictures, history and standard of the rice, puppies for sale and ...
Sarplaninac