Cesk√? Teri√©r / Cesky Terrier
Terrier Tchńćque / Tschechischer Terrier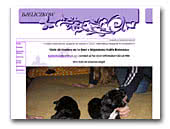 Bjeliczkow
Cesky terrier kennel - fine quality french and scandinavian blood lines, tradition of world winners kennel Laraff.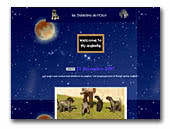 Des Diablotins de l'Ozon Kennel
Breeding located in the south of France, we have bred Kerry Blue Terrier during 30 years and we breed actually Cesky Terrier and Black Miniature Schnauzer. Photos of our dogs and pedigrees in Kerry Blue, Cesky and Schnauzers.
Kerry Blue Terrier
Miniature Schnauzer Black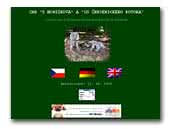 Od Cervenickeho potoka x Z Hostikova

Two kennels, breed weimaraners short and long, german shorthaired pointers and czech terriers, The best of workingweimaraners in Czech republic in 2007, 2008 is bitch of our kennels, breed weimaraners for jagd and show.

Weimaraner
German Shorthaired Pointer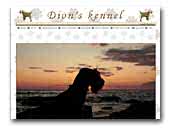 Dion's kennel
Welcome to Dion's kennel!
Irish Soft Coated Wheaten Terrier
Siberian Husky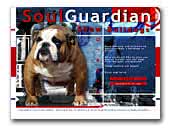 Soul Guardian Bulldogs & Ceskys
Bulldog passion, cesky fans. Small kennel in Greece. Show and breed bulldogs from 1998. Great show champion lines. Puppies and youngs sometimes available to approved homes.
English Bulldog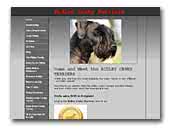 Ridley Cesky Terriers
Ridley Cesky Terriers have been successful in the show ring throughout the world!

Breeding only very rarely, but help and advice on this special breed always freely given.