Cirneco dell'Etna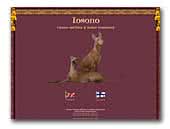 Iosono
Cirneco dell'Etnas & Italian Greyhounds
Kennel Iosono breeds Cirneco dell'Etnas & Italian Greyhounds in a small scale. Our dogs live as part of the family and puppies born at home. Welcome to visit us!
Italian Greyhound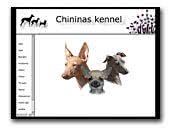 Chininas kennel
We breeds Chihuahua, Cirneco dell'Etnas and Italian Greyhounds. Our dogs live as part of our family and sleeps in bed and sit in the TV sofa at night.
Chihuahua
Italian greyhound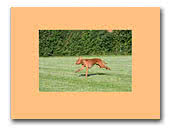 Swiss Lombards Cirnechi
Cirneco dell'Etna Kennel in Switzerland. We love these special dogs and hope that they will become more important in the future.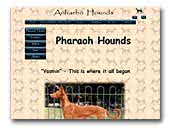 Anharbn Hounds
The small Hound that fits in any where. Pharaoh Hounds - Top Breeder.
Pharaoh Hound
Ibizan Hound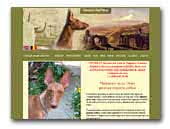 cirneco-volgograd.ru
We are the small kennel of the wonderful breed Cirneco dell Etna. Our dogs are very value bloodlines, beautiful original type and nice character.

All our puppies grow up with love. And for each one we select the best owners :-)Possible shipment to other countries.

Welcome to our site, meet our dogs, fall in love with the breed :-)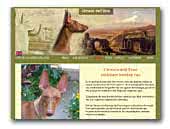 cirneco.be
Our site is about the very rare and ancient dog breed Cirneco dell'Etna.

These dogs are extraordinary and majestic. Eternity is reflected in their eyes and it seems that these unique dogs know all the mysteries of the history of the world's creation...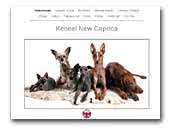 Kennel New Caprica
Welcome to kennel New Capricas homepage. We are a small family based dog breeder situated just south of Oslo, in Fredrikstad Norway. Our focus is on breeding Hungarian Vizsla, Italian Greyhound, Cirneco Dell'Etna and Chinese Crested.

Even though we havent had a official kennel name for many years yet, we have more than 20 years experience with handling dogs and more than 10 years with breeding them. Thank you for visiting our homepage and feel free to contact us if you have questions or would like more information about one of our breeds.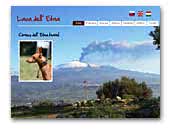 Lava dell' Etna
Cirneco dell Etna kennel in Slovakia.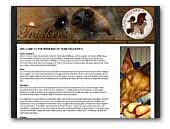 Team Trucker's
Team Trucker's consists of people with the same kind of attitude, common goals and vision of the future. The main idea of the team is to breed dogs that are healthy both mentally and physically, social and according the race standard. Special attention is being paid to mainting racial diversity in the long term because inbreeding seriously endangers it.

At this moment we breed poodles (all sizes, apricot, red, black and white), cirneco dell'etna and irish terrier. We want Trucker's puppies to be treated as beloved family members in their future homes as well. Our puppies cannot be sold to puppy factories, as status symbols or for bad conditions. Puppies are not toys for children either. We use Finnish Kennel Clubs forms when we sell or give dogs to placement homes. All our puppies have a veterinary certificate about their health before they are leaving to their new homes. All the puppies are registered, micro chipped and DNA parentage tested before they move to their new homes.
Poodle
Irish Terrier