Podenco ibicenco / Ibizan Warren Hound / Ibizan Hound
Chien de garenne des Baléares / Podenco d'Ibiza / Ibiza-Podenco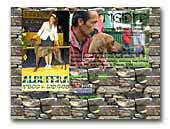 TIGIDIT
The only italian kennel recognized ENCI/FCI with kennel name got breeding azawakh. Operating since 1998. It combines the best European lines with recent African blood. Important resuls obtained in the most important show for breed and in coursing. Well balanced characters. Since 1999 also podenco ibicenco imported from Spain.
Azawakh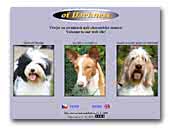 of Darkness kennel
Top dog kennel & profesional handler.
Tibetan Terrier
Grand Basset griffon vendéen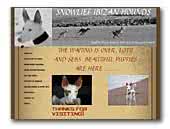 SNOWLIEF Ibizan Hounds
Quality Ibizans bred in a home environment

We are Paul and Liz, Martin and Shaun Egan, we live in a place called Bebington, on a peninsular in between Liverpool and Chester in the United Kingdom. We have owned and loved ibizan hounds for the last twenty years and have recently successfully bred our female Ibizan Hound The Main Monkey Business at Snowlief to a beautiful male Sebson V Oxymoron.

Prior to owning ibizan hounds we have also owned, showed and bred Samoyeds successfully with my late mother Mrs Bessie McMillan. Please feel free to visit our website and enjoy sharing part of our wonderful lives with these amazing dogs.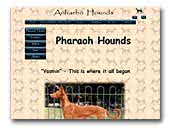 Anharbn Hounds
The small Hound that fits in any where. Pharaoh Hounds - Top Breeder.
Cirneco dell'Etna
Pharaoh Hound