Volpino Italiano

Parcodaini
Information on the Volpino Italiano.
Maremma and Abruzzes Sheepdog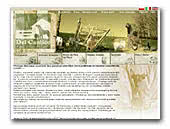 The Delcantico Kennel
We are fully convinced that with enough love and devotion, both with technical and medical support we create optimal conditions for our pets."Cantico delle Creature" is the song of Saint Francis of Assisi. There he calls out the beast as his brothers and sisters. Just like we do! In 2004 we found it proper for us to make it the name of our kennel.

The term of the kennel brings rather procreative meaning of the word, and we do agree with that. But among our pets we have deserted, disables, lost and found without our help totally unable to carry the ballast of life. We treat them equally and pay as much attention and care as needed.In 2006 we registered us in FCI under the full name "Cantico delle Creature". Except that we are members of Polish Kennel Club - ZKWP, Italian Kennel Club - ENCI, Italian Club of Sighthounds - Club del Levriero - CDL and Italian Volpino Italiano Rescue Federation - ATAVI.

Thank you for interest of our site and welcome to The Cantico Kennel!
Pomeranian
Irish Wolfhound
Peruvian Hairless Dog
Azawakh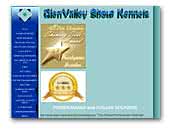 Glenvalley
We breed Pomeranians nad italian Volpinos from Show stock, for type, temperament, soundness and nsize, puppies or youung adults occasionally for sale.
Pomeranian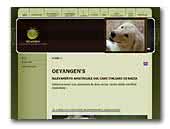 OEYANGEN'S Volpino Italiano
e Cane da pastore Maremmano-Abruzzese
We love those two wonderful italian breeds; we plan few litter not every year,with attention to the bloodline, health and right tipe and character.
Maremma and Abruzzes Sheepdog

MERRY'S ANGELS Kennel
Alleviamo con amore e passione il volpino italiano e il chinese crested dog.
Chinese Crested Dog