Welsh Terrier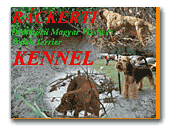 RÁCKERTI Kennel
Welsh Terrier and Wirehaired Hungarian Vizslas Kennel
Hungarian Wirehaired Vizsla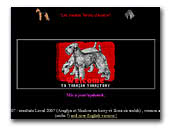 Des Hautes Terres d'Avalon kennel
Amateur breeding located in France, we bred since 10 years kerry blue and welsh terriers for shows and company. Photos results and pedigrees of our dogs.
Kerry Blue Terrier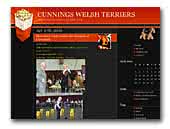 Cunnings Welsh Terriers
Our welsh terriers is integrated in our household - they go three time for daily walks at the off-leash garden, they are seldom crated, and enjoy full of life as housepets. So, they have a perfect temperament.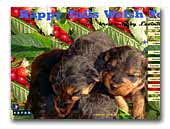 HappyTails Welsh Terriers
HappyTails is the only welsh terrier kennel in Romania and it belongs to Lavinia Steer. At HappyTails you find outstanding quality, confirmed by the many champions all over the world. Beautiful puppies and youngsters are often available, with excellent background.

Occasionally, some retired welshies may be available for rehoming, as house pets. Stud service from tried and confirmed dogs.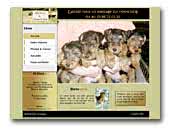 du Hameau du Laxon welsh terriers
Depuis 28 ans nous n'élevons que des welsh terriers que nous présentons en france et en Europe.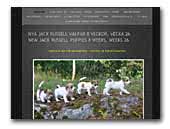 Kennel Toutchstone
Breeder of Jack Russell Terrier, Parson Russell Terrier, Welsh Terrier, Lakeland terrier.
Jack Russell Terrier
Parson Russell Terrier
Lakeland Terrier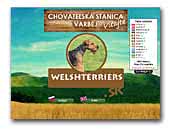 Varbej
The Breeding station Varbej was found in 1995. In breeding station Varbej we try to breed puppies with the best exterior and with balanced character for using in hunting practice.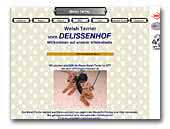 vom Delissenhof Welsh & Lakeland Terrier
Wir züchten Welsh & Lakeland Terrier die mit uns im Haus und Garten leben.
Lakeland Terrier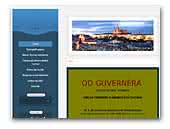 Od Guvernéra
Kennel Welsh terrier and German Shepherd Dog.
German Shepherd Dog