Griffon bruxellois / Brussels Griffon
Brüsseler Griffon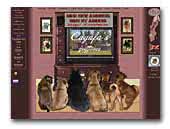 Cayafa's Griffons
Top Griffons in north of Sweden. Welcome to visit us. The site is in both swedish and english.
Griffon Belge
Petit Brabancon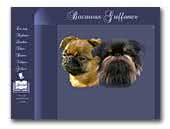 Bocawas Griffons
Small breeding of Griffons in Nortwest of Sweden.
Griffon Belge
Petit Brabancon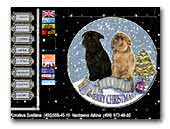 KOROLEVSKY FAVORIT
Russian breeding Kennel RKF FCI Korolevsky Favorit Our breeding principles are getting griffons with the best anatomy possible. We try to judge our dogs fairly and correctly and make them better by means of good selection of pedigree couples aiming at getting healthy offspring first of all.

This also concerns psychic balance and pedigree behaviour of griffons who are actually real dogs - companions, affectionate and fearless.
Griffon belge
Petit Brabançon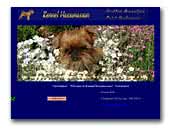 Kennel Hassunassun
Griffon Bruxellois and Petit Brabancon in Finland.
Petit Brabancon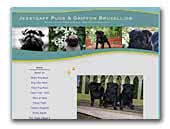 Jessygaff Pugs & Griffon Brux
Hi welcome to the home of Jessygaff Pugs & Griffons.

We are a small family home of Black & Fawn Pugs and Black & Red Rough Griffon's. All our little people are all kept as our loving house companions and enjoy unrestricted freedem and excercise. Their health, happiness and comfort taking priority over their showing and breeding activites. Our aim is for a lovable temperament, soundness and quality, and true pug type.

Puppies are very occasionally available to loving homes which are carefully vetted. All our pugs are H.V clear. Our boys are at limited stud only to approved girls which are H.V. Clear tested.
Pug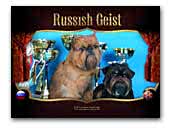 Kennel 'Russisch Geist'
Welcome on pages of our kennel!!! The Breeding in our kennel is directed on Griffon (all types), King Charles Spaniel, Yorkshire Terrier and Chihuahua.

This is a upscale dogs, have correct anatomy, possessing healthy phyche and strong health. Exactly such dogs can become the real friends for long years!!!
Belgian Griffon
Petit Brabancon
Yorkshire Terrier
Chihuahua
King Charles Spaniel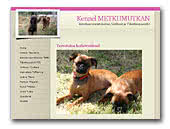 Kennel METKUMUTKAN
Breeding on a small scale of Estrela Mountain Dogs, Griffons and Tibetan Spaniels in North Ostrobothnia of Finland.
Estrela Mountain Dog
Belgian Griffon
Petit Brabancon
Tibetan Spaniel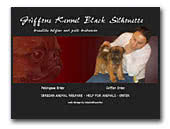 Kennel Black Silhouette
Dog Kennel Black Silhouette FCI 3709.
Petit Brabancon
Pekingese
Belgian Griffon