Whippet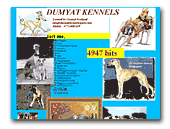 Dumyat Kennels
Hobby breeder now specialising in whippets, chihuahuas, daschunds, german shephards and greyhounds.

Have puppies and adults periodically for sale. Dogs bred for showing and racing.

Also I have from time to time older dogs for rehoming mostly Greyhounds whom have finished their racing career for one reason or another but make super pets.
Chihuahua
Dachshund
German Shepherd Dog
Greyhound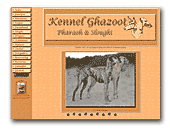 KENNEL GHAZOOT
Sloughi & Pharaoh Hound
Welcome to a small kennel in Dalarna, Sweden. All our dogs live in the house as part of the family Please visit us and read more of our success! Welcome!
Pharaoh Hound
Sloughi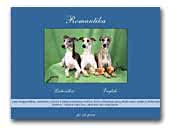 ROMANTIKA Whippets kennel
Best winning whippets in Baltic states!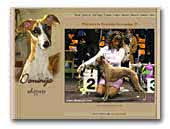 DOMINIJA Whippets
Kennel of BIS winning whippets in many countries !!!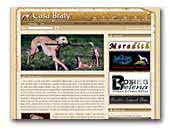 De Casa Braty
The first profesional kennel in Romania.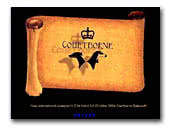 Kennel Courtborne - Whippet and Saluki
Norwegian topwinning whippet the last 4 year. Top male 2005 2006 - N S Dk Nord Int Ch Nw 05/06 Courtborne Keyzers Eomer Lots of best in show winners.

Best in show bredeers in 3 different country. Champions in Norway, Sweden, Denamark and Iceland. Top dog on Iceland 2006 - Bis Is Ch Courtborne Keyzers-Arwen 2 x Nordic junior winners 2006.
Saluki

Domeyn Trimontium
Breeder for Whippets and Salukis from Plovdiv, Bulgaria. EU.CH. Pozhar v Kremle Azalija v Tzvetu (Bratislava 2003).
Saluki

Georgievskaya & Whippets
Show whippets in Russia. Puppies news, show and coursing results.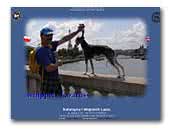 LAZARUS Whippets
Breeding and showing Whippet in Poland. Throughout of more then 40 years of history of polish whippet's A-HA Lazarus was the first ever to earn a title of the INTERCHAMPION.

The first female Interchampion was born 2 months earlier, black and white color - LOVE ME TENDER Lazarus. Welcome to visit our website.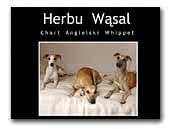 Herbu Wąsal
Whippets & Dog Handling.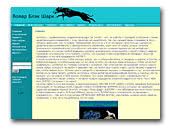 VOLAR BLEK SHARK - Whippet's Kennel
Whippet's kennel in Moscow. Show and working dogs. We have Interchampions, Multichampions. Champions of countries, National Club of breed, Racing and coursing Champions. We use lines european whippet's kennel.