Dog Breeders > Poland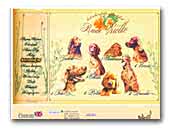 hodowla Rude Ziółko - Setery Irlandzkie
Irish Setter. Pedigree puppies after hunting champion dogs.

Hodowla Rude Ziółko Setery Irlandzkie. Seter Irlandzki szczeniaki.
Irish Red Setter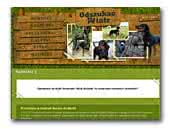 Odszukac Wiatr - Polish Hunting Dog
Odszukac Wiatr is Polish Hunting Dog kennel. Read more about us on our website.
Polish Hunting Dog

Z Raju Lady
Z Raju Lady is Polish kennel specialized in Yorkshire Terrier and Maltese. News, our dogs, photos, shows, litters and puppies. Your always welcome to contact us for about our dogs.
Yorkshire Terrier
Maltese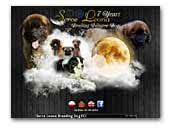 Serce Leona Breeder Dog
Breeder Leonberger, Border Collie and Pug. Breeding is our passion. Dogs are our love. Visit our page on which contains information about our breeding dogs and litters.
Leonberger
Pug
Border Collie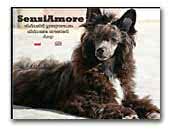 SensiAmore FCI - chinese cresteds
Visit our homepage and meet our most adorable Chinese Cresteds. Welcome :)
Chinese Crested Dog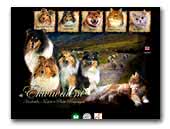 EKWIWALENT
Collie Rough & Shetland Sheepdog
Kennel be existing from 1993. Our dogs are perfect type and great pedegree and exterier. Shelties are english type. Every dogs are interchampions and champions of the Poland.
Collie Rough
Shetland Sheepdog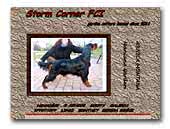 Storm Corner FCI
On our site you can find information about our Gordon Setters.
Gordon Setter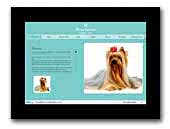 Rosa Aurum FCI
Hodowla Yorkshire Terrier
Welcome to our website !!! We have puppy !!!
Yorkshire Terrier
« Prev 1 2 3 4 5 6 7 8 9 10 11 12 13 14 15 16 17 18 19 20 21 22 23 24 25 26 27 28 29 30 31 32 33 34 35 36 37 38 39 40 41 42 43 44 45 46 47 48 49 50 51 52 53 54 55 56 57 58 59 60 61 62 63 64 65 66 67 68 69 70 71 72 73 74 75 76 77 78 79 80 81 82 83 Next »