Dog Breeders > Poland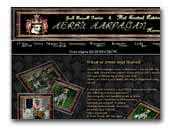 Herbu Harpagan
The Kennel of the Harpagan coat of arms has been registered in Polish Kennel Club (Związek Kynologiczny w Polsce) since 2002. Dogs in my grown-up life have appeared as soon as possible it was. The very first one was a magnificent blue Great Dane called James Bond, but we basically referred to him as James. Unfortunately, he passed away after long incurable illness.

In the meantime, Ikeba,  the mongrel from an animal shelter has joined us as James's companion. It's the most jealous dog ever.

Our adventure with Jack Russell Terriers has begun in the particularly unusual way. So, we set off to Gołdap in Warmia and Masuria region, where the international conference of deer breaders took place (we were going to keep fallow deer then). Fortunately, we met there Agata Kalicińska – the Gang Staff Kennel owner. And this is how the things ended up. Actually, not in deer-run.

Eventually, on 1 June 2007 Agata brought us impatiently expected puppy – Zuzia (Susie)
Jack Russell Terrier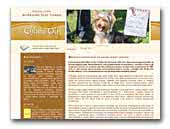 Chluba Oli - Australian Silky Terrier
Our breed "Chluba Oli" was established eleven years ago. We have already achieved numerous successes in different fields. Everyone of our dogs has attended Dog Shows not only in Poland but all over Europe. They received excellent notes by international judges and received various titles.

We are small family kennel. Usually once a year, we have new born puppies. We take great care in choosing appropriate parents for our puppies. Not only do we take into consideration their general build and hair, we also put a lot of emphasis on our dogs' mental upbringing and their social behaviour. Our goal is to produce dogs which are not only beautiful in appearance but also make great family friends.
Australian Silky Terrier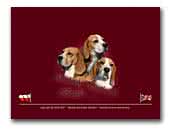 Absolutely Spotless - Beagle
Junior World Winner 2008, World Winner 2010, European Winner 2011, Interchampions!

Welcome to our kennel "Absolutely Spotless"!
Our dogs have a lot of prestigious titles. Among them: Junior World Winner 2008, World Winner 2010, European Winner 2011, Best Brood Bitch at the World Dog Show 2006. We have also one Beagle on the world with title: FCI Centenary Shows Champion.

More informations on our website!
Beagle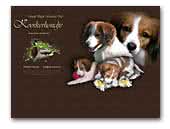 Bursztynowy Zakatek FCI
Kooikerhondje
Bursztynowy Zakatek FCI - Small family kennel located in the south-eastern Poland. Excellent blood-lines; show quality dogs; We recommend excellent puppies. Puppies carefully and lovingly reared in a safe, clean and stimulating home environment with children. Currently we waiting for a puppies from excellent combination of parents.
Small Dutch Waterfowl Dog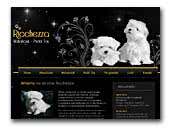 Ricchezza
Welcome on my small farm called RICCHEZZA. We are registered in the Polish Kennel Club (Kennel Club) and the Federation Cynologique Internationale (FCI) live in Radom voivodship. In our kennel are situated maltese and toy poodles.
Maltese
Poodle Toy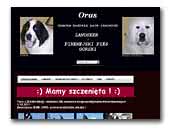 Hodowla Oras
Landseer i Pirenejski pies górski
We have puppies Landseer, mother - Tara u Źródeł Wisły, Polish Junior Champion, 4 x BOB, 1 x CACIB 2 x CWC and father - Aaron vom Berndshof, Polish Junior Champion, Polish Champion, Champion of Germany, the German Club Champion. Puppies born on 23/02/2012.
Landseer
Pyrenean Mountain Dog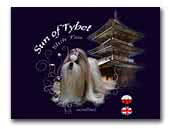 Sun of Tybet - Shih Tzu
Polish top kennel of shih tzu - Sun of Tybet.
Shih Tzu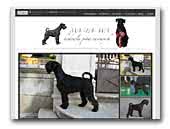 Ma-La-Wa kennel
Standard schnauzer black from Poland.
Standard Schnauzer
« Prev 1 2 3 4 5 6 7 8 9 10 11 12 13 14 15 16 17 18 19 20 21 22 23 24 25 26 27 28 29 30 31 32 33 34 35 36 37 38 39 40 41 42 43 44 45 46 47 48 49 50 51 52 53 54 55 56 57 58 59 60 61 62 63 64 65 66 67 68 69 70 71 72 73 74 75 76 77 78 79 80 81 82 83 Next »