Dog Breeders > Last Added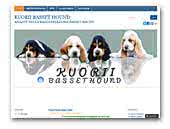 KUORII Kennel Basset Hound
Dog breeding purebred Basset Hound. I am passionate about the breed basset hound, and even dog-loving educator. I participate with my basset dog shows recognized by the FCI and ENCI. Our puppies are born and grow with our family, kids and pets: getting excellent socialization. Our kennel is located in the Po valley, in the north-east of Italy. The kennel has been recognized by the FCI in 2013 and since 2009 as a amateur kennel. Do not reproduce our dogs for commercial purposes, but to keep from each litter an interesting subject that can make a contribution to this beautiful breed. Not being able to keep all the puppies prefer that these go in private households where they will be loved and masters of the family sofa!

Allevamento del cane di razza Basset Hound. Io sono appassionata della razza basset hound, e anche educatrice cinofila. Partecipo con i miei basset alle esposizioni canine riconosciute da FCI ed ENCI. I nostri cuccioli nascono e crescono in famiglia, con bimbi e animali da compagnia: ricevendo un'ottima socializzazione. Il nostro allevamento è situato nella pianura padana, a nord-est d'Italia. L'allevamento è stato riconosciuto da FCI nel 2013 ed attivo dal 2009 come allevamento amatoriale. Non riproduciamo i nostri cani per scopi commerciali, ma per tenere da ogni cucciolata un soggetto interessante che possa dare un contributo a questa bella razza. Non potendo tenere tutti i cuccioli preferiamo che questi vadano in famiglie private dove saranno amati e padroni del divano di famiglia!

Maddalena
Basset Hound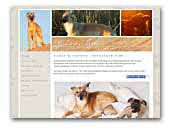 Golden Merlo - Silken Windsprite
Informationen ĂĽber Silken Windsprites, die seltenen kleinen Windhunde aus Amerika und Vorstellung der Silken Windsprite RĂĽden Merlin und Calisto.
Silken Windsprite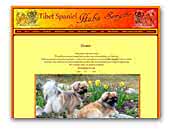 Haba Senghe
Wir zĂĽchten nach den kontrollierten und strengen Richtlinien des FCI, Ă–KV und Ă–TH und hoffen mit unserer kleinen Hobbyzucht, einen kleinen Beitrag zur Erhaltung, Verbesserung und Gesunderhaltung dieser wundervollen und liebenswerten Rasse leisten zu dĂĽrfen.

Da wir keine Massenzucht betreiben, sondern uns vor allem das Wohl unserer Tiere am Herzen liegt, geben wir etwa der Hündin zwischen den einzelnen Würfen mind. 12 Monate Zeit um sich zu erholen, bei Bedarf auch länger! Uns ist es wichtig das unsere Welpen sozialisiert und so gut wie möglich auf ihre Zukunft vorbereitet werden, daher wachsen sie bei uns im Haus und Garten zusammen mit uns und anderen Haustieren auf, und lernen dabei schon möglichst viele verschiedenen Geräusche, Gerüche und Eindrücke kennen. Alle Welpen werden, bevor sie das Haus verlassen, vom Zuchtwart und Tierarzt untersucht, gechipt und bekommen einen Europäischen Impfpass, ein Gesundheitszeugnis und ihre Ahnentafel (Papiere) vom FCI/ÖKV/ÖTH sowie ein kleines Welpenpaket mit. Selbstverständlich werden beide Elterntiere regelmäßig vor jedem Deckakt von Spezialisten auf mögliche Erbkrankheiten untersucht!

Der Tibet Spaniël gehört zu den kleinsten der Tibetischen Hunderassen. Es ist eine sehr alte Rasse die aus den Hochebenen von Tibet stammt. Dort wurden sie in den Klöstern ua. als "Wachhunde" verwendet, die jeden Fremden durch ihr bellen ankündigten, was ihnen noch Heute im Blut liegt. Er ist ein robuster fröhlicher, liebenswürdiger,aufmerksamer, Selbständiger und eigensinniger kleiner Kerl. Zurückhaltend und Wachsam gegenüber Fremden, aber verschmust und zutraulich gegenüber seiner Familie. Der"Tibbie" liebt Kinder vorausgesetzt er kennt sie, sein Umgang mit ihnen ist dann aber im allgemeinen sehr liebenswürdig, auch kommt er meist sehr gut mit anderen Hunden und Haustieren aus, wenn er mit ihnen aufgewachsen und sie gewöhnt ist. Geeignet ua. für Fam. mit Kinder, Singles, Senioren, Anfänger, usw. aber auch für Leute die gerne Wanderungen unternehmen kann der "Tibbie" ein idealer Begleiter und Weggefährte sein.
Tibetan Spaniel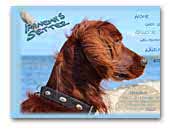 Ipanema's Setter
We are breeders from germany. Sinse many years we love Setter. We breeding Irish Setterfor the show and for the family. Please take a look our site
Irish Red Setter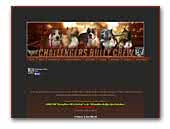 Challengers Bully Crew
Breeder of American Bully in Sweden.
American Bully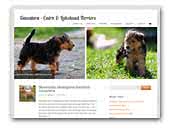 Danatera cairn and lakeland terriers
Danatera kennel is a small family kennel. We have dogs since 1977 and breeding cairns and lakelands since 1994.
Cairn Terrier
Lakeland Terrier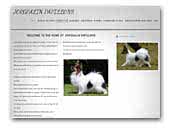 Jorgealin papillons
We at jorgealin aim to breed healthy dogs,to breed standard with super temperaments.All dogs are health tested.And all are Championship show winners from top class breeding lines . I have been exhibiting,breeding and judging since the 1970s.
Papillon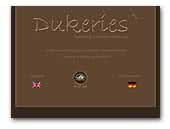 Dukeries' Working Clumber Spaniels
An asset to family, sports & field.

Eine Bereicherung fĂĽr ie Familie, Sport & Field.
Clumber Spaniel
.