Dog Breeders > Last Added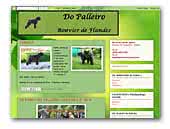 Do Palleiro Bouvier des flandres
CrĂ­a ocasional de Bouvier des Flandres utilizando las mejores lineas de Belleza y trabajo.
Flandres Cattle Dog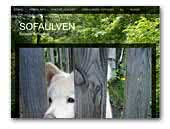 Sofaulven
We are a family kennel - small amount of dogs but everyone is loved and receive enough attention. Our dogs live live inside the house as part of the family. Our planned litters are seldom and well-thought-out to breed only healthy dogs with balanced temperament. We are determined to breed good, meeting standard dogs suitable for shows and loving homes.
Eurasier
Papillon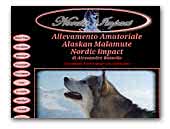 Allevamento Nordic Impact
Alaskan Malamute
L'allevamento di Alaskan Malamute Nordic Impact seleziona con amore e professionalita ,i migliori soggetti.per poter garantire cuccioli sani e morfologicamente corretti ,i nostri Malamute sono esenti da Displasie ed Oculopatie Ereditarie.
Alaskan Malamute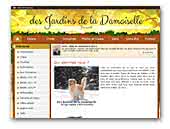 des Jardins de la Damoiselle
Petit élevage familial situé en Normandie, en France.
Hovawart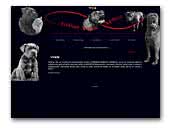 ETERNUM BANDOG Kennels
Welcome on our website at ETERNUM BANDOG Kennels, breeding station of unique, excelent, strong bodyguards - Bandogs.Our breeding station is located in "heart Europe" - Slovak Republic.
Bandog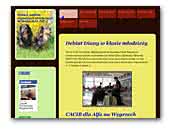 Brygada Alfa Miniature Dachshund Kennel
Small Miniature Dachshund Kennel from Poland.
Dachshund

La Perle De Versailles
French Bulldog Kennel
I am a breeder, lovers, and breed French Bulldog! Is breeding quality puppies for 6 years! French bulldog is my second job. I do it because I love this breed! Our dogs live with us in the house, grow in love and care with our babys! My whole family has French bulldogs for the past many years. Many families around the world have one or two of our puppies, and very satisfied.

All of our puppies are healthy and active. Have two vaccinations vetpasport, pedigrees and stigma. By purchasing a puppy in our kennel, you do not have to spend on the veterinarian, because all of my puppies are healthy, have a strong and healthy heart, a sharp mind, good docile nature. Our French get along very well with cats, birds, dogs of different breeds and are perfect for small children!
French Bulldog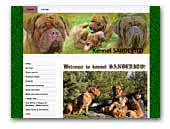 Sandevito Dogue de Bordeaux kennel
A small family based Dogue de Bordeaux kennel. Our dogs live 24/7 in a family with small children inside the house. Our planned litters are seldom and well-thought-out to breed only healthy dogs with balanced temperament.
Dogue de Bordeaux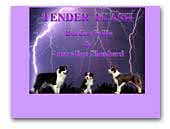 'Tender Flash' Border collie
I want nice, health and sports dogs :-) You can see on website.
Border Collie

Alanos 'vom alten Schlag'
First and foremost, we keep and breed Alanos because they inspire us, the nature of these dogs is unique, health proverbial (there are very few Molosserrassen the struggle is not with HD / ED) and beautiful they are anyway. There are great family dogs, plus excellent protection dogs, if any training need only little to protect her family.

Even our Alanos who have not grown up with children who are fond of children !! For us Alanos came into question, because we were looking for a medium-sized breed that is healthy with you generally can do everything (family, ministry, sports) and which is clear in your mind. Simply put Alanos are straight! Is important, especially when you want to work with the dog, but also a balanced family dog to get him used to the different surfaces and noise.

We have this include planning, iron bars, pebbles positioned in the garden and the puppy room, the puppies must walk over to get to their playground. It is then quite normal that there is always something else beneath their feet. If we have piqued your interest, we look forward to your call. It is a rare breed that is bred only in Germany. Interested parties are welcome. Please visit our homepage.
Deutsche Alano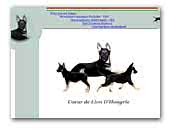 shepherd-veo.eu
We are a small kennel situated in Hungary near the Serbian and Romanian border. The East European Shepherd (VEO) is a strong and tall Shepherd with a very straight back.

All our dogs are well socialized and are familiar with other dogs and cats. We keep our dogs in the house, never in a kennel. If we sell our puppies, they will be vaccinated, chipped get their pedigree and an international petpassport.
East European Shepherd / VEO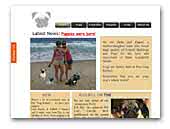 Pete Tong Kennel
Pugs and French Bulldogs
We are Julie and Fanni, a mother/daughter team who breed high quality of French Bulldogs and Pugs for the love and enjoyment of these wonderful breeds. Dogs are family here at Pete Tong Kennel. Remember that you are your dog's whole world!
Pug
French Bulldog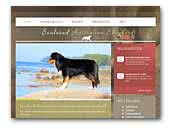 Soulwind Australian Shepherds
We are Australian Shepherd Breeders, located in central Germany. Our dogs and puppies are registered VDH/FCI and ASCA. We are a small Kennel with just a few litters. We have high standards, select the stud dog very carefully and take long time to plan each litter.
Australian Shepherd